SHARE YOUR STORY
No More Mething Around

Shar A.

I never understood how he could just leave me and our kids to go get high...

READ MORE

Love from within

Joshua

It all started when i got curious as to what was so much more important than me and my siblings...

READ MORE

Mother of an addict

Sharon G.

As a parent no matter how much we love our child the effects if meth destroys a family...

READ MORE

couple bumps of meth

Female from Colorado

The first time I snorted a couple bumps of meth, shii was an amazing feelin'...

READ MORE

Regret

Natalie P.

I had been using it everyday to the point I ran away from my own mom my family...

READ MORE

Fear and Loathing

Steven E.

When I started , it was like a time pass because I was homeless and didn't really look forward to much...

READ MORE

When your world hits Rock bottom

Antonio P.

I started doing meth at 33 I went through a bad divorce that left me homeless...

READ MORE

Not My Child

Debbie L.

I never thought it would be my child! He was a mommy's boy, actually still is when he's sober...

READ MORE

Its my life. I want it back.

Megan H.

At age 19, I began using Meth. I felt like I could do anything. And when I didn't have it, I felt like I could do anything to get it.

READ MORE

A life in chaos

Katie J.

He is throwing his life away, and I am so terrified that he is never going to get it back. I miss him so much....

READ MORE

Accepted the fact

Emily B.

Finally when I turned 23 I accepted the fact that this was going to be my life forever...

READ MORE

BELIEVE THE WARNINGS

Shay D.

i used to make fun of this campaign. I was in the business of believing nothing anyone told me about meth...

READ MORE

WHY ADDICTS SHOULD GET HELP

kristen K.

For 3 months my father got beat by drug dealers held for ransom in and out of every program...

READ MORE

A life long addiction

Melissa S.

I started using at the age of 13. I started drinking with my mom and some friends introduced me to meth...

READ MORE

Black Balloons

Angel M.

A person is never alone while being addicted to meth. He/She drags their entire family down with them...

READ MORE

Beautiful disaster

Jared B.

Albert Enistien once said " Doing the same thing over and over agian expecting diffrent results..Is insanity..."

READ MORE

Dopless hope fiend

Susanne B.

I was adopted and felt like I did not belong. I started injecting meth at the age of 15...

READ MORE

Lost

Kenya M.

I never really thought of the fact that I would ever cross paths with it. Then again, I was 12...

READ MORE

coming back to life from meth

Destiny R.

I started doing meth when I was 14 I had just had a baby boy and his father didn't wanna help me...

READ MORE

making the news!

Claudio P.

I've been clean for two months now, I know that's not saying much, but for me it is...

READ MORE

Meth v.s. love

Nessa M.

I have been with my boyfriend for 5 years, our bond is only a rare few get to experience...

READ MORE

my sister

Aly P.

my family was never stable my sister got addicted when she was 13 i was 7...

READ MORE

Some can recover, some can't

Majic C.

When I was in 6th grade, I found out both of my parents were doing meth. I didn't exactly know what it was at the time...

READ MORE

A Friend called faith

Joy A.

About a year ago I lost my friend to meth. She was beautiful. She was always confident and happy she didn't care what others though...

READ MORE
No More Mething Around
Shar A.
My husband had an alcohol and drug problem he's always never really dealt with. I was naive and never was with anyone that had an addiction. I never understood how he could just leave me and our kids to go get high. Til one day after I lost my grandma and was dealing with my little brother getting diagnosed with cancer I could feel my husband pulling more and more away. To try to save our marriage I decided to try getting high maybe that'll save us. Wrong, biggest mistake ever. My brother lost his battle with cancer and my husband abandoned us too. I was devastated and kept using meth to cope with everything. Secretly for 3 1/2 years I was doing this behind my family's back. After an series of events I admitted to my family I had a problem and to keep my kids while I go MIA. I was "lost" for a few months and I finally seen the pain my babies were going through because of me. Fast forward I'm sober with my kids in a homeless shelter but we are together. They are my super heroes cuz they saved me!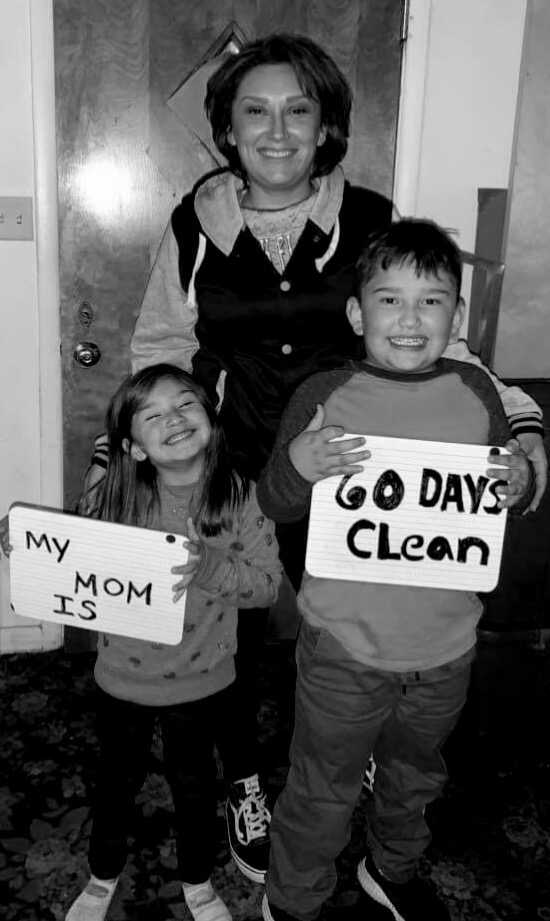 Love from within
Joshua
It all started when i got curious as to what was so much more important than me and my siblings. The meth had taken my mom to the depths of darkness i had yet to ever see or even know existed. I ran into an old friend and he introduced me. And before i knew it i was on a roller coaster of greed, power, anger and relentless crime sprees that would lead to several arrest of my mother for identity thefts and other countless fraud charges. I wish i could tell you the little details of my addiction and how i got clean. But to make this short my mother spent 2 years behind bars and i cleaned myself up about a year after she went down. I still suffer from certain psychologic issues due to meth use. I lost everything within a year of heavy use. I have slowly climbed back and am still fighting to get my life back together 9 years later. I am clean and sober amd loving life. Mom is free but still stuggles with meth abuse. I wish the best for anyone who is still struggling. There is hope. You matter to someone. And to the people who have cleaned up. Im proud of you. Idk who needs to hear this but you are a superstar.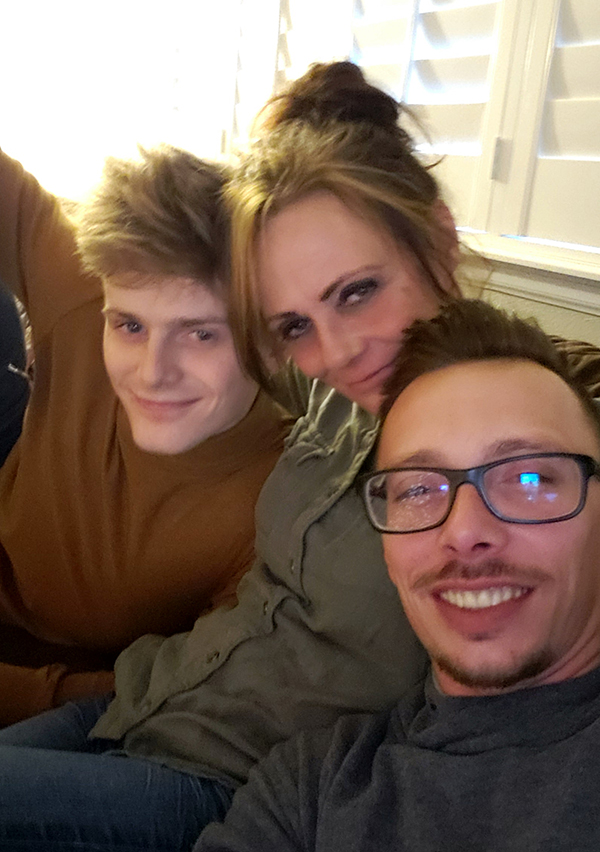 Mother of an addict
Sharon G.
As a parent no matter how much we love our child the effects if meth destroys a family the ugliness of the drug causes so many things to go wrong , violence ,sleep apnea, forgetfullness , paranoia, hearing and seeing things that arent there assuming things that arent real or truthfully, it hurts my heart to see those things in my child I had to let go and I cried not knowing the outcome of my childs well being, every siren I hear makes me think what has my son done or what has happened to him or will I ever see my son alive!!!
couple bumps of meth
Female from Colorado
The first time I snorted a couple bumps of meth, shii was an amazing feelin', but later in the night, that feelin' wasn't so amazin'. Not only was I craving more, but also having delusions. By that I mean I couldn't sleep cuz of the shadow figures n' things I kept seein' in my room. It was like a bad trip.
Regret
Natalie P.
My name is Natalie the very first time I tried math was when I was 15. I was still in school but not very long after that i had stopped going because by then i just wanted to fit in with the crowd of people i was using meth with. I had been using it everyday to the point I ran away from my own mom my family I pushed everyone away and went missing I told nobody where I was so my mom thought I was dead. I began to stay with people I didn't even know only reason they let me in was because I was using meth with them I tried the needle even had people shoot me up with it to the point of where I wanted to try something more and I did I tried heroin and from then on I was using both for 4 years not on the needle but smoking. I went to jail for warrants and after that I finally seen my mom my heart was so happy yet sad because my mom looked at me and said that I did not look the same but even then she took me in helped me with getting sober and now I am 2 years sober I thank my mom and God everyday now I have a beautiful little baby and I am living a very very good life. I regret all of what I have done but also I am thankful for the lesson that it has taught me because I can now see that I never want to live that life ever again because the life I have now is so beautiful and blessed I see the beauty in everything now.
Fear and Loathing
Steven E.
When I started , it was like a time pass because I was homeless and didn't really look forward to much other than food or money, the small community I had once loved had turned into a zoo of fear, avoidance, and most certainly without love. Being homeless and doing meth in the streets for eight months, feeling self- given fear of everything , and watching a close friend die from shooting meth, I decided that was it. I Quit cold turkey with God given strength but I am left with terrible social anxiety that doesn't seem to go away a small reminder of why I will never turn back. Listen to those who try to help you because you never know how strong you are until being strong is all you have left.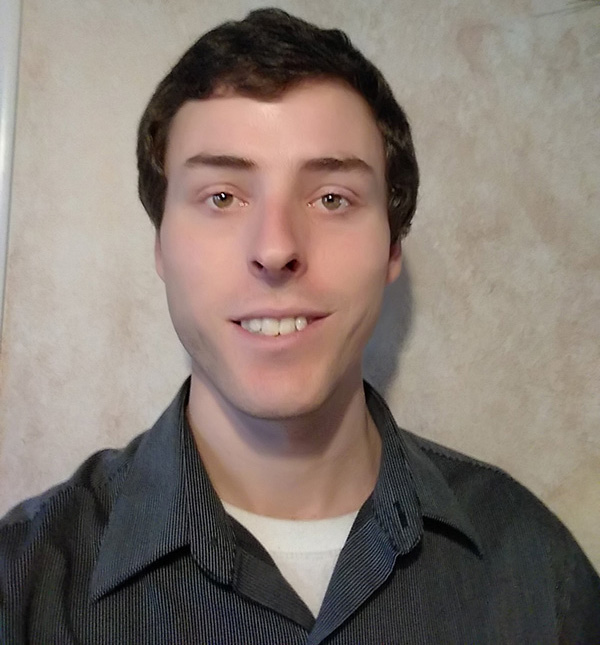 When your world hits Rock bottom
Antonio P.
I started doing meth at 33 I went through a bad divorce that left me homeless til this day I met back with my middle school sweet heart and fell deeply in love again but that happiness ended shortly after because meth does not go well with mental disorder ptsd and I spiraled down to the point I'm dieing now we both got put in jail and I yelled to much causing seen that did not have good effects on either making both of us emotionally abusive and I sit here lost but have decided that new beginning I have alot to make up for don't know if I can I've lost everything and ready for a change lost my great job two families friends now my life will be soon gone but I won't give up on my life and love and I'm rebuilding my smile one step at a time pray for my journey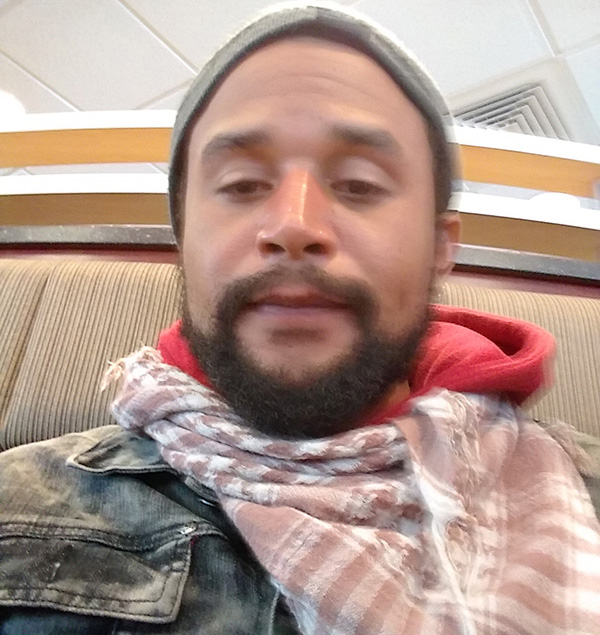 No My Child
Debbie L.
I never thought it would be my child! He was a mommy's boy, actually still is when he's sober. He was an amazing athlete, baseball, lacrosse and especially hockey. At the age of 10 not just his world but our families world came crashing in but he was the one more strongly affected. Then a year later another horrific event rocked us to our core and changed my little boy forever. Self medication started and it NEVER stopped. By the age of 13 his drug of choice was meth. He is now 28 almost 29 and still using with a few moments of sobriety in between. Time spent in county jails, halfway houses and federal prison. At times it feels like his addiction is my addiction. I was an enabler but with the help of others I have been able to stop enabling. Over the years my health has deteriorated. Ulcers, continuous stomach problems, migraines, constant sleepless nights. Sometimes the only way I know he is alive is by that little green light on Facebook Messenger. I check it daily. When I see him it's hard not to say anything about how he looks. So thin and gaunt. He's slowly dying and I feel like he's taking me with him. Meth is a horrible, horrible drug! It destroys family's and ruins lives. Please, stay away from it!
Its my life. I want it back.
Megan H.
At age 19, I began using Meth. I felt like I could do anything. And when I didn't have it, I felt like I could do anything to get it. I lied to my family. I picked holes in my skin and now have scars. I lost 45 pounds like it was nothing. Even though I'm workimg on sobriety, I'm clinically depressed according to my doc. All the dope flooded my brain and killed a lot of things in my brain giving me depression. Meth is no joke. I was an athlete, a soldier in the army, I had plans and I was going places. After using meth, I had no plans, lived with my dad, lost my job. Now I have cancer. But theres hope for a better life. I encourage everyone who has this addiction to fight for your life back. Fight like hell. If you don't, you will forever be a prisoner to this substance. Get help and get clean. Don't tear your skin off, don't steal from your loved ones. Claim your life back. Lord knows I am trying. You can too! Thank you CO meth project.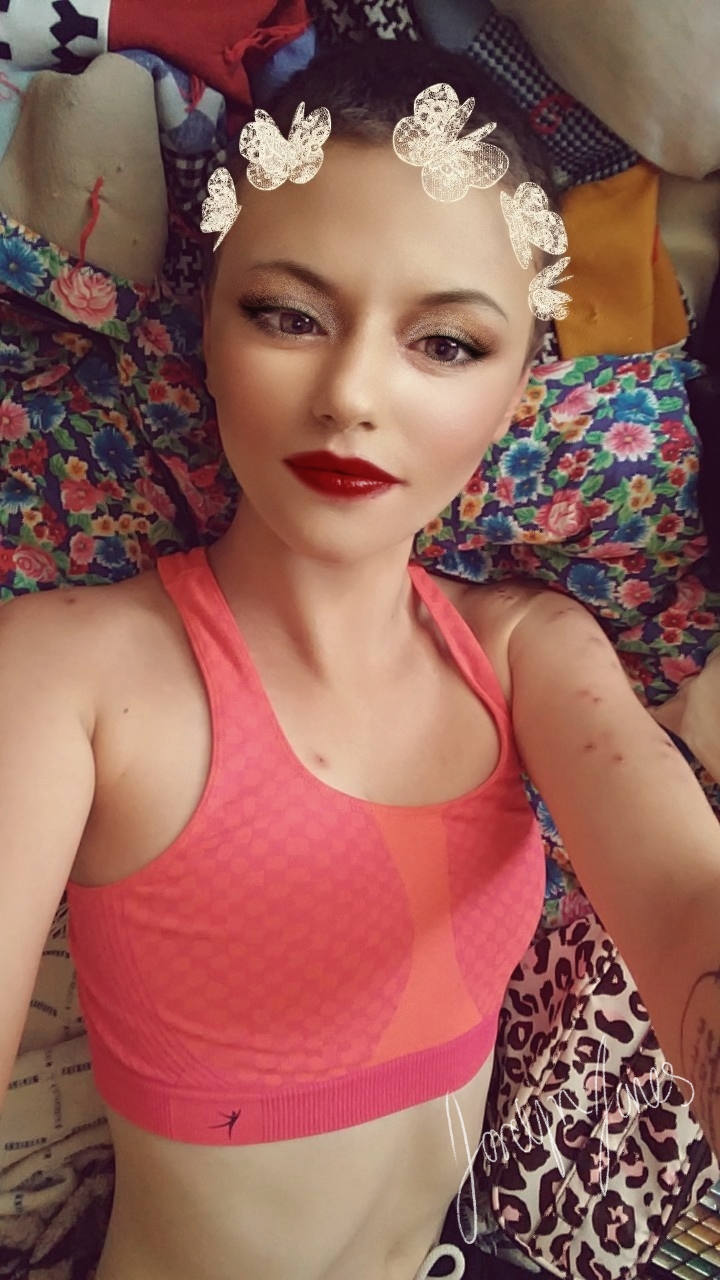 A life in chaos
Katie J.
My best friend who is, for all intents and purposes, the platonic love of my life, fell victim to a meth relapse about a year and a half ago.
And honestly, I don't know what to say. He's probably still alive, but I don't know if he's sober, trying to get sober, if he has given up, if he is safe, if he is focusing on his recovery or sitting in a filthy drug house somewhere shooting up with used, dirty, dull needles. It makes my heart ache, and if I spend too much time thinking about it, my heart breaks all over again.
He is throwing his life away, and I am so terrified that he is never going to get it back. I miss him so much.
If you're reading this, please know your addiction hurts your support network, too. They may be mad at you, but they love you and want you to get better. I promise.
You are worth getting better just like my friend is. Your life matters. Get clean. You can do it.
Accepted the fact ID be an addict for the rest of my life
Emily B.
I began using drugs in highschool. I became a pill sniffer and then a heroin user. Finally when I turned 23 I accepted the fact that this was going to be my life forever. I would die addicted to heroin. I was totally in love with banging heroin. Well I turned on MGK and I would play SEE MY TEARS every single day. By this point I was homeless kicked out on the streets but I was stealing to support my habit. I had finally got a chance to stay at my parents house one night and my little brother told me "dont write in your journal because mom is reading them". Well once he told me that I went and wrote a letter to my mother explaining everything that was going on and everything I was doing. I didn't expect it to happen as quick as it did but the next day my mom called the cops on me and my house got raided. I got charged with 7 felonies. And was in jail for a while. After I got out of jail my mom let me come back and helped me kick my habit. She slept with me on the ground for 8 months until I was finally better. I have now been clean from heroin and all drugs for 4 years and counting. Thank you mom and MGK. I also got off papers (probation) 1 year early for great behavior and staying clean and paying all my money back to people i owed.
BELIEVE THE WARNINGS
Shay D.
i used to make fun of this campaign. I was in the business of believing nothing anyone told me about meth. I didn't listen to the warnings. I didn't believe any of what other people experienced while using meth would ever apply to me. I wanted to form an opinion for myself. I threw the slogan 'not even once' around as something to laugh at- I thought it was a joke. I only smoked meth once before moving to injecting. It took me one time of using to decide I was utterly in love with the drug. And it was never enough. Every high had to be higher than the last, every rush had to be more intense than before. I overdosed seven months in after building such a tolerance that I truly believed I could never feel high enough. I detoxed for five days and never felt more sick in my life. Nothing compares to withdrawing from meth. Today I am 9 days clean. I have spent each day fighting for my life. This drug will make your life completely unbearable in the blink of an eye. I am very grateful to be clean today, but the road ahead is going to be incredibly difficult. Do not believe you know better than other people. Do not believe 'not even once' is an exaggeration. It took me a single time using meth to create an addiction I will battle for the rest of my life. My arms are permanent reminders of the pain I caused myself by choosing to try meth. There is no way to try meth once. Please believe others when they warn you. Disbelief and denial almost took my life.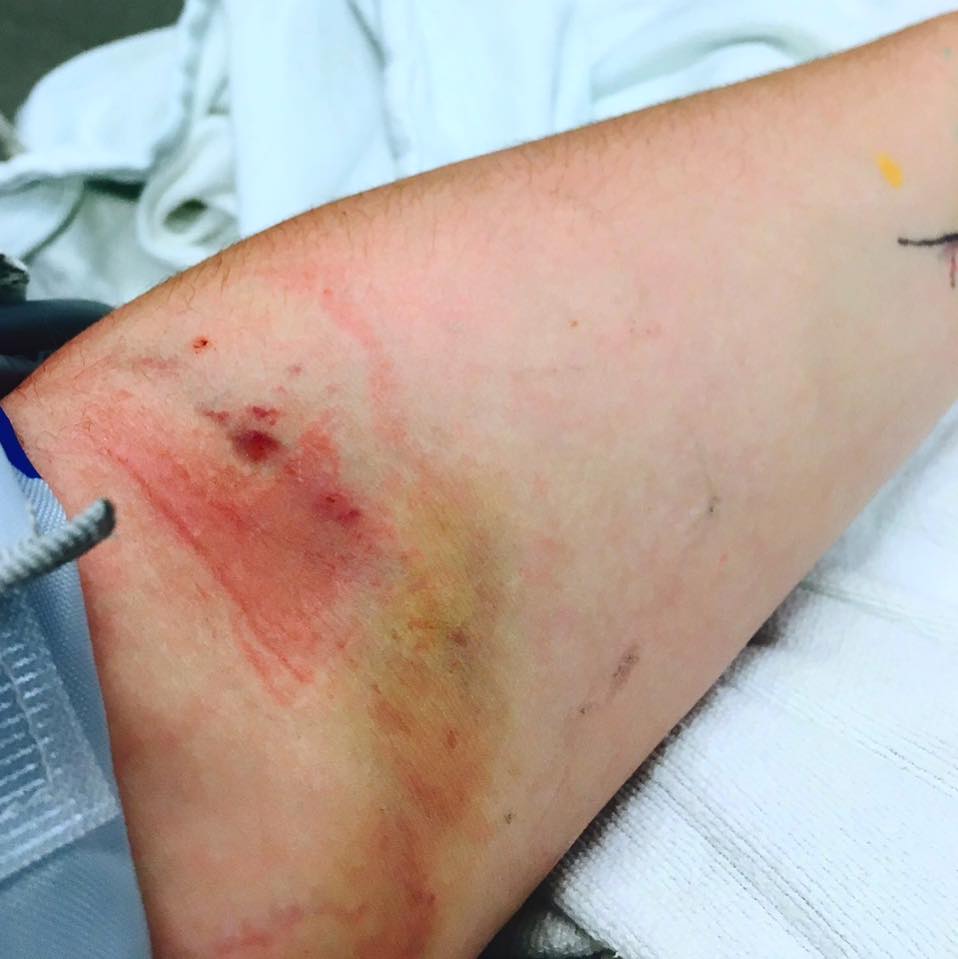 WHY ADDICTS SHOULD GET HELP
kristen K.
My father age 46 two children one grandchild, his wife left him so he went looking for something that could help the pain, what he found would later kill him for 3 months my father got beat by drug dealers held for ransom in and out of every program and hospital that we could to get him any help, all programs he left he could not live without the drug on july 31st 2016 was the day that will haunt me forever my grandpa found my father in his bath tub at home dead...... for weeks we waited for results on what the cause of death was.... was it his heart bc he also had heart problems or had my dad taken to much this time ... 7 weeks went by and all i have left of my father now is the confirmed fact that meth took my fathers life!!!!! he will NEVER see my son (his grandson) first day of school he will NEVER see my brother graduate high school and he will NEVER walk me down the isle one day when i get married anyone who iis hurting or think there is no WAY OUT there is PLEASEEEEE GET HELP DO NOT PUT YOUR FAMILY AND LOVED ONES OR CHILDREN THROUGH This.
MISSING AND LOVING DAUGHTER WHO LOST HER FATHER TO THIS DEVIL DRUG!!!!!!!!!!!!!!!!!!!!!!!!!!!!!!!!
A life long addiction
Melissa S.
My name is melissa. I started using at the age of 13. I grew up in a very abusive household and I was taken away by DHS from my dad at the age of 12 and given to my mom . I started drinking with my mom and some friends introduced me to meth I had never heard anything about meth at that time the only thing you learned about in school was heroin,cocaine, crack and I said to myself I would never use any of those things because I never wanted anything to control me the way my father controlled me ,but meth on the other hand I'd never heard anything about it nobody really knew that you could be addicted in the 90s so I thought sure why not. So I started using with some friends at the age of 13. I was drinking using cocaine and meth until I only wanted to use meth nothing else gave me a rush like Meth did . For 5 years I thought I was in control of my addiction. I only used it on the weekends or when I didn't have to work but I loved the feeling that it gave me. I felt like I could do anything. Eventually my entire family used, my sister and my brother and my mother. All of our Lives revolved around meth it broke my heart to see my family in such addiction. I didint care about my own life but it hurt me that my family was hurting. I saw everyone turn their back on everyone the only thing that was important anymore was meth my family started selling meth and eventually we were just too far gone to be able to pull ourselves out . Meth is not just an addiction where you can detox and get clean over it takes over your mind and body .
Everyday I woke up wishing that there was a better way wishing that there was another life but this is all that I had ever known and never knew of anything normal and never knew of anything better than this. My downward spiral just continued I continued using meth for 10 years everybody I loved or cared about either died or was in prison my sister and brother went to prison, life was such a lonely lonely world. I had sold in order to feed my craving meth took over me as a person took over what I believed took over who I was it took over any morals I ever had. I sold to women who were pregnant I sold in front of their children which of all things I swore I would never do I ended up hating life so much I just wanted it to end I wanted to die so many times. What was the point of living when all you were living for was a drug that took your entire life and everything that you loved away from you. I tried to commit suicide many times and I know now why that didn't happen. I know now that God kept me alive for a reason at the age of Twenty-One I put myself into a free rehab . I had tried so many times before to get clean and it never worked I put myself in Detox After detox and it just never worked I was always in that environment .I was always stuck ,meth doesn't just take part of your life it takes everything. At the time I decided to go into rehab I had nothing left I had a black eye from a boyfriend who beat me up I was homeless and I have lost everybody I ever loved I had nothing left .I put myself into a rehab and it saved my life. It took years to rebuild my life and learn what normal is. When they say it's not just once it's never just once meth kills people it takes away lives and it steals your soul. Not every person sells their body for meth not every person picks at their face not every person sees things crawling put of them . I was an extremely strong person when I started doing meth I had been through so many things in my life that I've already been through so much that I never wanted anything to ever control me so when I seen somebody on meth I determined I would be nothing like them . So I never picked up my skin and never sold my body and I never saw anything crawling out of my body but I can tell you that I lost my morals I lost my values I lost my strength and I lost who I was.
Black Balloons
Angel M.
A person is never alone while being addicted to meth. He/She drags their entire family down with them, their entire world, their entire being is dragged down into the darkness. You become addicted to trying to help the addict. You go though all the mood swings they do, all the highs and lows. You crash when the high comes down, and you feel at ease when its rushing through their veins because for once everything is calm and collected during that rush. You have a moment to breath. You aren't necessarily dancing with the devil, just catering his needs.
My older sisters snowball effect started with Marijuana, Cocaine here and there along with Prescription drugs. Around the age of 15 she had discovered Methamphetamine. It became her favorite but she never left anything else behind, she combined everything into the most dangerous cocktail shed ever tasted. I know my sister needed help but at the time I was 10 and there's not much a 10 year old knows about meth let alone how to help someone addicted to meth. My sister became a monster. She would fall into these irate episodes and destroy everything in her path. I've never heard such a blood curdling scream until her high would go down and I'd have to suffer along with her. There's a point in everyone's journey where there's a slight thought that you wish they could just get high so the monster could sleep. She stole from anyone she could, she eventually started selling her self for a quick fix. There was several times when my sister had been raped and left for dead, beaten to death in a dark alley knocked out cold. My sister was lesbian but we all know what that means for an addict. She loved the girls but once she had found her drug dealer, it was game on. He was her only dealer as well as every one else's in the city of Colorado Springs, CO. They were the perfect couple. He would sell her body for the high, sleep with other women as well. They would meet back up and get high together. My sisters arms and legs were so unbelievably marked. She reached a whopping 90lbs along her journey, shaved her entire head and managed to get pregnant with her boyfriend dealers baby. Her addiction did not allow her body to carry a child, and we all lost an angel. I always laughed at how my sister was the most beautiful gay I'd ever met and how she managed to have a baby and make her drug dealer her king. He was the one to sell her, rape her, beat her, use her, make her the one to complete all the robbery missions while he sit on the couch picking his skin off. What more could a girl ask for? My sister was an artist before she snowballed. She was a straight A student, along with being bi-polar, schizophrenic, ADHD, along with PTSD and being suicidal. She managed to flat line on 3 separate occasions, surviving all. She was on a never ending sea of meds. My family eventually quit talking to her as my sister began to find another family to take advantage of. We would always get calls from the hospital saying my sister had been beat to death, or that she had been raped again, and on occasion how she had died in the ambulance from an uncontrolled overdose. If we would have responded to every call we received, we would live in the hospital, and if you've been in this situation you know why we quit answering. The pain became unbearable. There was no way out for my sister or my family and we thought pressing ignore when the hospital called would fix everything. My sister needed help, but she never realized she was lost. How do you know you need to be found, when you don't think you're lost? We all let her go, we fed her addiction by not getting her help. We watched her suffer with her head in the clouds. We watched my sister slowly kill her self. She was hurt inside, she had severe traumatic experiences as a child which led to her never ending addiction. You cant just tape someone back together and think they wont fall apart again, addicts are a ticking time bomb. Why? Because we don't help them enough. I fully understand that someone has to want help in order to be helped but you know what? That's complete bullshit. Most addicts get so doped up that their high becomes a reality, they don't know what its like to be sober anymore. Their mind has complexly been devoured, you think they want help when they feel invincible? Feeling numb is temporary and I'm sure coming back down to earth doesn't sound as pleasing as the high, because then they have to deal with everything. Something their mind is not fully capable of doing anymore. You need to untie the black balloon from their wrist before its too late, no matter the monster they are, no matter the rages, no matter how far gone you think they are, they NEED help and they NEED someone to not give up on them because they gave up on themselves...
June 2013 my sister was Murdered in the state of California. Meth did play a part in her death. I hate what this drug took from me. I hate the monsters it creates.
I will never again give up on somebody no matter how hard it might seem. I will never again brush someone's addiction off like it doesn't matter. I will never again let someone give up their life. I fight for my sister. I live for my sister. I believe I am an advocate for those who lost their self worth. I help those in need and will for ever hold the hands of those who cant ask for help themselves. Asking for help is admitting you have a problem, to addicts, being addicted is not a problem. Its the one thing that fixes everything. "Not even once" becomes "just one more time". We need to put an end to this. Were are more than capable of saving lives. Ones self worth is not determined by man. Don't let them struggle alone.
I miss you sis, and I will for ever try to mend your soul through helping others.
A Friend called faith
Joy A.
About a year ago I lost my friend to meth. She was beautiful. She was always confident and happy she didn't care what others though. Her whole family where drug addicts but she always told me she'd be different. No one in her family had graduate high school either and she was doing so well. She had A's and B's and was in a lot of advance classes. Well her mom and brother introduced her to this guy. He wasn't good looking by any means but he was nice to her and she loved him. He got her into doing drugs. She started out with weed and chew. I always kept telling her no. Don't do it. You'll just want more. And she'd always reply back and tell me "No no I promise no more after this week." Well she got worse and worse and I sat there and watched her rot before my eyes. Her teeth where turning yellow and her eyes they where horrible to look at they where sunken into her face and she looked empty. I missed my best friend. She started doing harder stuff like coke and meth. Her own "boyfriend" sold her out so that he could get his fix. She'd always tell me to. "Just a bit longer. I love him and that's why I'm doing this. I'll leave him soon." After about a year of this. She went missing. They found her body in a ditch outside of town. She was raped and then strangled by her "boyfriend" when she told him she was leaving him. If you ever think about doing drugs. Don't. I lost my best friend Faith that day. Don't lose yours.
Beautiful disaster
Jared B.
Albert Enistien once said " Doing the same thing over and over agian expecting diffrent results..Is insanity..." My story starts with a need to feel wanted a need to "fit in" I found out about meth in rehab beleive it or not-My first experience with instutions started when i was 15 for pot. I was introduced to another side of life. For 6 years i learned from the best liars, cheats ,bullshit artist the world had to offer. I learned very quickly how to manipulate the system. This landed me in Greeley,CO where i met a girl. I am 22 by this time and quick on my words and a smooth talker to get what i wanted. I had not done many other drugs outside of pot and LSD till this venture. Meth found me in Greeley,CO. I was always the guy who would tell myslef.."As long as i dont use needles im ok.." I lied to myslef. I found the needle and fell in love. For many years to come i played with the devil and lied,cheated and stole my way to a basment in Greeley..on my knees..tearing the carpet apart looking for that one little shard i may have dropped...I was 100 pounds..no job..burnt bridges on all sides of my family and strung out beyond hope..Then life threw a child into the mix..born to meth..born to parents addicted to the devil himslef. We were told the child would be still born an serverly handicapped..This was not the case..This little girl was born with meth in her system and perfectly normal outside of the drug. I did not deserve this precious gift. For 4 months i tried to be a better person for this baby,,but i could not and would not change for anyone or anything. Then one day an old part of my life came crashing into my world with this child. I made the hardest decsion i have ever made. I turned myslef into the right people and told them i cannot care for this child nor myslef please take her and give her a chance... The old system refuses to put faith in anything other than a "higherpower"...I am here today to tell you the old system is broken and full of misgudied perspectives..I did not get sober going to AA or NA meetings or the 15 rehabs i went to. I CHOSE to get sober and nothing more..I choose not chase soberity or the drug anymore..In my mind its the same thing over and over.."insanity"...I do not knock what the old sysytem has done for millions..but it did not work for me..It gave me a door to another world i would have never known otherwise. I chose to follow my own path once introduced..so it is noones fault but my own. I ask people that read this to stop LOOKING UP for awnsers..Look straight ahead at yourself..YOU are the awsner to your problem. Stop chasing sobertiy like you chased the drug and look inside yourslef. Even in its absence it it abdunant...ever scracthing the enternal itch that will never go away. I choose not to go back everday, every min, everytime i want to say fuck it. I make that choice. Meth took away everything i once was..I chose to take it back. How can you ever find yourself if you dont know your lost...If your reading this and feel there is no hope for you i assure there is..You can continue to do the same thing over and over expecting difrent results..or YOU can choose to change it..Where am i now..a place of peace for a moment atleast..The child is with her sober mother and doing well. I am sober...today..Thats all that matters. Find yourself..
Some can recover, some can't
Majic C.
When I was in 6th grade, I found out both of my parents were doing meth. I didn't exactly know what it was at the time, I just knew it was bad. My brother and I both noticed how it changed our parents in everyway. They didn't let us have any contact with any other family members and their moods towards us changed. One day, we found the bag of meth and threw it away. That same night, our parents yelled and argued about the meth. They blamed eachother for stealing it and the both freaked out. My parents were high (meth) at the time and it just made everything worse. The next day, there were holes in the walls, the door was broken and they were both gone. They continued to do meth and didn't realize what they were doing. My brother was taken to school every morning and that was the last time I'd see my parents untill right before bed or untill the next day. They spent all there money on meth and didn't pay rent or buy food. We moved several times and at the last house, they didn't even bother to buy food. I would have to find things for my brothers to eat. The only way they were able to get a decent meal was if they went to school. I got up everyday and made sure we made it to the bus on time. When we got home, I made sure they did their homework and then we went to the park for three to four hours. When we got back to the house, I made sure they showered while I found some sort of food. They didn't like the food but they ate it anyway. Around Christmas, my brothers and I went to my grandparents and were going to stay there untill Christmas Eve. My parents were supposed to pick us up on Christmas Eve, but they never did. We called and searched everywhere for them. They were no where to be found. It seemed as if they just fell off the face of the earth. Then one day, my mom calls my grandma and told her to keep us. My brothers and I were okay with that because we were cared for and loved with our grandparents. My father is now clean and my oldest brother is living with him. He hasn't relapsed or anything. It's been almost 3 years since he has been clean.
As for my mother, she has a lot of struggle to give up meth. She relapsed a few times and was in a drug class. Now, she's in Jail. She will be in jail for a few years then she will go to rehab for a few years. She ruined her whole life just to be high one more time. She lost her kids, her family, her home, and anything else you could imagine.
My brothers and I know never to do meth. We know it WILL ruin our lives. I'm a freshman in high school and I know people that do meth, it's there, but I'm not going to through everything away just to be high.
If you want to do meth, be prepared to through everything away and loose everyone.
-Majic.
Dopless hope fiend
Susanne B.
I was adopted and felt like I did not belong. I started injecting meth at the age of 15. Not a day went by that I didn't know deep inside that I didn't really belong in this life either; however, I became addicted to how good I felt from that first hit. Slowly my life became just as unbearable as before my first use and as the years went on I became desperate and alone. Lost and hopeless I drug my children through a life style that represented on the outside how I had always felt on the inside........broken and worthless. In June, 2007, at the age of 42, I was busted in a motel with meth and my then 7 year old daughter. I was faced with a decision, continue on this life of destruction or stop. This moment in time CHANGED my life forever!!! My husband and I went to treatment and while in treatment met some wonderful people that sponsored us to attend a Christian based weekend. I found a GOD unlike the one I knew as a child; kind, gentle, forgiving and that loved me unconditionally. From this weekend, I learned that I was not worthless. I had grown up in a family of abuse and a victim to my parents dysfunction; however, I learned that no matter what I have done, GOD forgives me and loves me despite these flaws and failures.....BECAUSE of these flaws and failures!! When we allow ourselves a voice, that voice can be our life. I have learned in my recovery how to trust, love, and forgive myself and others by taking a chance and allowing myself to be real and raw. Sharing my experience, strength and hope with others became my service to me and GOD!! I will never be able to change the past; however, by being clean and aware of my actions, I can change what I do from this point on! What an awesome gift and role model I can be for others! I decided early in my recovery that I did not want to ever go back to that deperation I felt so I channelled my energy into becoming a counselor and working with others that struggle. I have been blessed to be surrounded by people that I know care about me. I do not ever want to make this experience seem easy...........it was not!! I had and consistently have to stay aware of by character defects and quickly make amends to those I wrong. My life is not perfect........life on life's terms can be painful and extremely difficult.....even when we are substance free! I love this new way of life and know the farther I am from using the closer I can be to using again. I recognize the substances were only symptoms of a deeper issue.........ME!! Thank you for having a site like this so I can share my thoughts!! Remeber, we cannot possibly solve problems with the same mind that created them.....pick up that phone and reach out to others when your life is unmanageable! Even when it is not! Susanne
Lost
Kenya M.
I never really thought of the fact that I would ever cross paths with it. Then again, I was 12. And I thank God that I still haven't. I still never thought that THAT would ever even be near my friends, family and I. As I grew older, I opened my eyes more and reality kept slapping me in the face. Without my friends, I wouldn't have kept my stuff together. Just recently during the summer (about 3 months ago) one of my 3 closest friend, Graciela, went MIA for about two weeks. I didn't think much of it. I thought she was just doing her own thing. That's when I got a call from her. She told me with her voice breaking that she had been suspended from work because she had been doing meth. How was I supposed to react? I didn't know what to say. I couldn't say it was gonna be okay because it wasn't. Weeks passed and things weren't any better. She would call me one day telling me how her life at home is falling apart. The next day it was as if she disappeared. It went on like that the whole summer. She was So skinny, she was already tiny. That day i saw her, it just wasn't her. I was mad and hurt because I knew she was doing that and there was nothing I could do to help. Where could I have gone? It wasn't soon until her and others she had been doing meth with had gotten caught by the police. She had taken the blame. She got locked up and got out. She's on probation and on ankle right now still. I'm worried due to the fact she has said many times she still craves it. But that's not it, my other friend recently asked me to do it with her. and Graciela. Of course Gracie agreed. I on the other hand was caught so off guard. Alexcia always said how she would never go on that again. She knows how her sister got while she was on that. So why would she turn on her words all of a sudden ? i would rather see them be sober and miserable than methed out. I know I wont be always there to tell them what and what not to do. Even if I could, chances are they wouldn't listen anyways. I will try though. Idk, I guess I just love those girls too much. I know its the wrong path for them to go. I know they're too young. I know 16 and 17 year olds shouldn't do that. I know it will ruin their lives. How do I help? I need help..
coming back to life from meth
Destiny R.
I started doing meth when I was 14 I had just had a baby boy and his father didn't wanna help me. I went to a friends house one day, they borrowed money and said when they got back I would get my money. Worst loan ever I pretty much sold my soul to the devil because I stood up for 7 days seeing things, couldn't sleep. Since that day 2 and a half years ago I've been addicted to meth. Seeing things was only the start I picked at myself everywhere , my lips started to crumble , I stole so much from my mother that today I disgust myself thinking about it. I didn't eat , one time I didn't eat or drink for 3 or 4 days because my mom kicked me out and walking home my stomach and everything felt like It was gonna collapse if I took another step. I didn't care about myself I just cared about the whole feeling I felt when I had the pipe in my hand it was my other half. When anyone tries to hand you meth think of them as the devil buying your soul for $20 . Once you start good luck fighting your way back from hell and meth "the devil"! Hurting all your family while your doing it. It takes a strong person and the will to find yourself again after going to hell believe me say no always say no. Live your life don't let the drug live for you.
making the news!
Claudio P.
I've been clean for two months now, I know that's not saying much, but for me it is. I was a very heavy user and was willing to do whatever it took just to feel the instant paralyzing effects of the meth as it rushed through my veins every couple of hours, even if it meant losing my life. So this past spring 2014 I experienced the sweet rush of shooting up...I know right, what's so sweet about it? I used to be the guy who bad-talked people who shot up and I swore I would never do it. Never say never. I found myself doing it and let me tell you, it's a long way to hell. I lost my job and shortly my apartment several months later. On a daily fight for survival, which in my eyes was to get high, I was getting in trouble with the law and taking risks. I went to jail for the first time, I can honestly look back and laugh because I know that's not my life. I'm 23 and graduated college. I made the decision to get sober after i had made a terrible decision to steal $9000 of meth. I know, crazy decision. On meth you're invincible. The retaliation that was brought about almost took my life and its crazy because not many people can say they were held hostage for over a week, nearly beat to death and live to tell the story. If i heard that, i'd think it was a lie. that stuff only happens in movies but i can actually say it happened to me. To be honest i probably wouldn't even share that much if it already hadn't been on every news line in CO "Court Doc: Women who rammed police vehicle watched as man is pistol whipped"
Meth v.s. love
Nessa M.
I have been with my boyfriend for 5 years, our bond is only a rare few get to experience. I started noticing him changing, acting different. He started taking hours in the bathroom we've lived together since I was 17 so I know his habits pretty well. I asked why and he would say he ate something bad. Till one day I caught him in the bathroom smoking meth. That tore my heart to pieces, he feels everybody is against him, especially me and feels like I don't love him because I broke his pipe. He sees me as the enemy now and he can't realize what he's putting us through. When he can't get high he takes his anger out on me, talks down on me, calls me out of my name and refuses to apologize. Once he even said he'd fogive me for breaking his pipe if I took him to get some more at 2 in the morning, I refused and he said we were over. As much as my feelings get hurt and crushed I refuse to leave because deep down that is still my first love. Counslers say I should worry about myself a little more than I do him. But the thing is I can't, it breaks my heart every single day that the man I fell in love with is fading away because of this awful drug sometimes I can't even put to words how my heart soul and mind feel. It's killing him physically but it's killing me mentally. I have never hated anything more in my life than meth 3
my sister
Aly P.
my family was never stable my sister got addicted when she was 13 i was 7 she started giving it to me and makeing me do runs because it got her money she sold me to her dealer when i was 13 i had a son and he got taken from me next few years were a blur now im 18 on my own with my youngest son happy heathly and almost a year clean.